Writing a Search Engine Optimized Press Release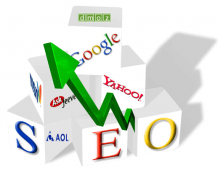 Well-written and newsworthy press releases can do a lot for your business, whatever your industry or niche. But what if we were to tell you that they can also, if written correctly, improve your all-important search engine rankings?
Usually you craft your press release, proof it, and then send it over the wire and that is pretty much it. If it's interesting it gets picked up by a news outlet or two and you maybe even get a few media calls.
However, if your newsworthy press release is properly optimized with keyword-rich language it can do so much more. SEO releases have the potential to drive increased traffic to your website, as they will appear in searches for your particular niche, product, or service. If you go with one of the higher-end PR services, big search engines such as Google and Yahoo will be sure to include your press releases in their news feeds, which reach millions of eyes every day.
But how exactly do you write a good SEO press release without losing the newsworthiness you need to have your piece accepted by the premier press release services in the first place?
A few pointers:
Research the right keywords for your piece well. The Google Keyword Tool can be of great help here, especially since it is absolutely free.
Once you have established the optimal keywords to use, add them to your copy–but not in a way that sounds stilted or unnatural. It may take one or two tries to achieve that goal, but persevere–the rewards will be worth it.
Make sure the keyword density is appropriate. Keyword frequency greater than 8% may be considered overkill and will no doubt result in your release being rejected by the major press release distribution services.
It's just that simple. An optimized press release can work wonders for your business, and not just in terms of your search engine rankings. It may also help establish your unique brand identity and help attract new clients or customers almost effortlessly.